Atlantic Modelage Composite
Created in 2000, Atlantic Modelage et Composite uses its know-how on behalf of its customers and continues to develop its offering by investing to propose new services, improve accuracy and guarantee traceability.
Atlantic Modelage Composite developed from the meeting of 2 people whose complementarity has strengthened over the years: Jean Claude Simonneau and Olivier Rouault, who both have more than 25 years' experience in the composites industry.
Their experience, from the largest tools down to the smallest parts, has proved to be a major asset in the definition of constantly changing processes. An active technical and technological watch keeps the company at the cutting edge of technology to support our customers and solve their problems.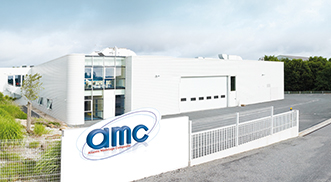 Rigour, cleanliness, organisation, optimisation and flexibility characterise Atlantic Modelage et Composite, now a leading economic player in composite tooling (master/mould) in western France.
Atlantic Modelage Composite has the solution for your projects, whether digitising, machining, modelling, manufacture of the contact mould, infusion, RTM or other. Based at Legé between Nantes and La Roche sur Yon, our customers' requests have no geographic limits.