Design & Techniques
To best meet its customers' requirements, AMC has developed a multidisciplinary technical team including members from wide-ranging technical backgrounds skilled in the field of composite tooling.
A technical appraisal is conducted before the design phase to identify the solutions best matching your project and your budget.
A design, methods and quality department specialising in digitising and 3D modelling using "Rhinoceros 3D" will produce all the data required for costing, production launch, inspection and even modification of your project.

Using CADM software such as "Work NC" and machining centres, our programmers cooperate on the various projects to produce the various components to be assembled.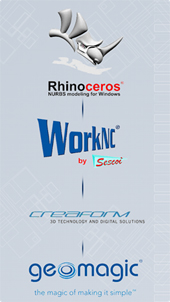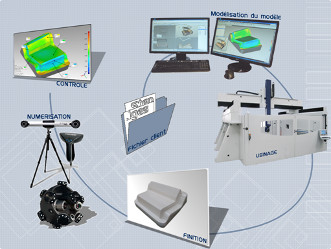 Whether in the field of composites, precision machining, modelling or joinery, our teams possess all the skills required to guarantee a high-quality service and provide the professional support you need for your projects.

Acting as advisor, consultant or simply service provider, we guarantee the highest level of confidentiality and efficiency throughout the development of your projects.
" We always have the answers to your questions."